WordProof helps you to show transparency and take accountability for your content. Watch our demo and learn how this can help you.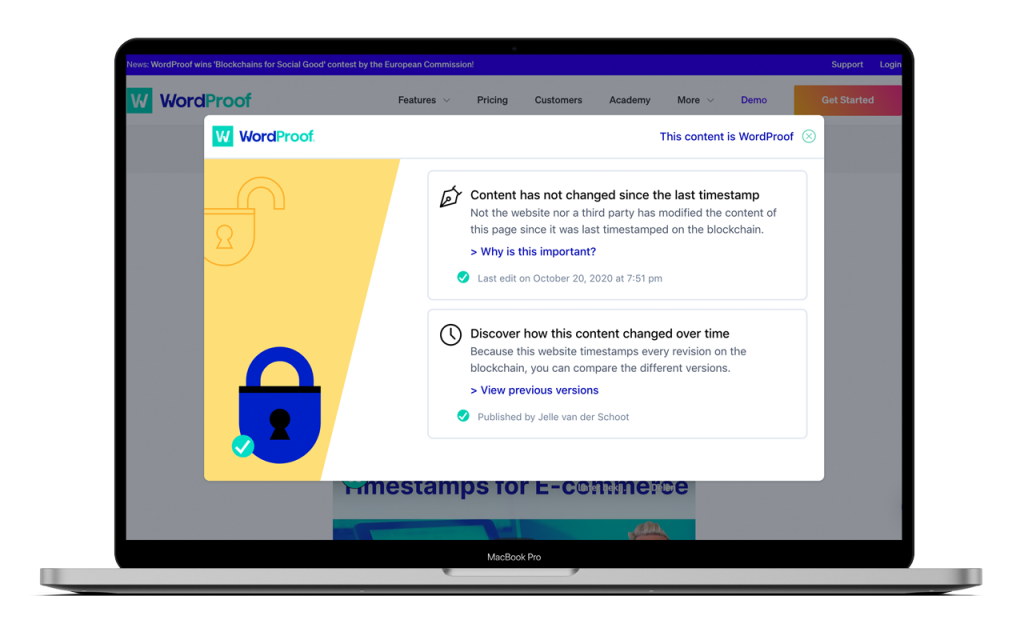 Fill in the form and get access to a WordProof demo, several educational videos, and to chat with our team. Watch the demo and see how you:
Enable verifiable trust for your visitors;
Protect your content;
Prepare for next-generation SEO benefits.
After requesting the demo, our team will get in touch to see if and how we can help you!