The Trusted Web and WAN IFRA have joined forces and host an event about blockchain in the newsroom this Thursday. In the run-up to this event, WAN IFRA has asked several questions about the state of blockchain in publishing. Let's take a look at the results!
The majority of the respondents believe that blockchain technology can be used to help solve specific business challenges faced by publishers.
Time to dig a little deeper into the specific business challenges, varying from SEO to fighting fake news.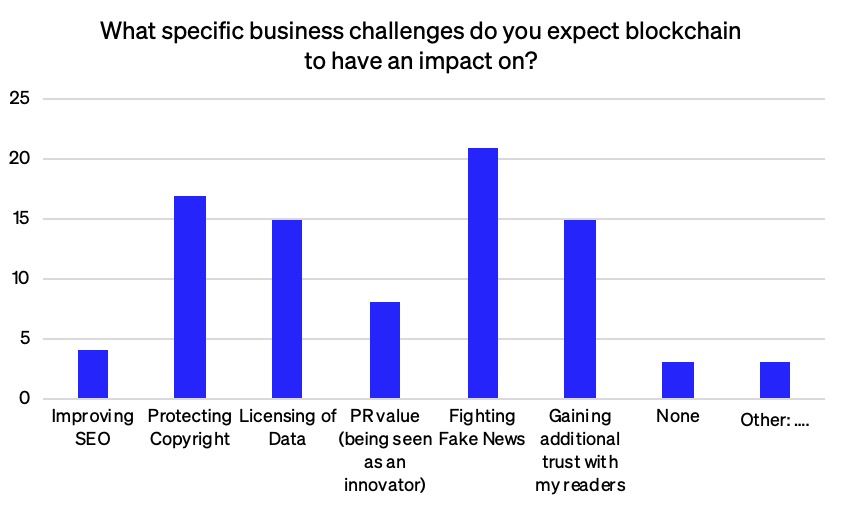 Something most respondents agree on: there doesn't appear to be a blockchain strategy just yet!
A few experiments with blockchain, but the majority of the respondents have not used the technology before!
Attend 'Blockchain for trust in the newsroom: practical applications'
There are still some seats available for the event on Thursday. Among the speakers are Dwayne Desaulniers, Director of Corporate News, Blockchain & Data Licensing at Associated Press (who Sebastiaan interviewed for the Trusted Web podcast). WordProof-founder Sebastiaan will present the WordProof NRC use-case, and there will be 3 other great speakers as well.