Finally, a WordPress plugin that proves you were first to publish
a webpage
an article
an image
a video
a file
Protect your content. Improve your rankings.
Or scroll down to learn more…
I understand you would absolutely love it if search engines rank your website on the top positions. And you are probably aware of the following ranking factors in SEO:
1) Unique content: Is your content original and not copied from another website?
2) Fresh content: When was your content published and when was it last updated?
Pretty straightforward… Or is it? There are a few practical problems you should be aware of: Big websites that duplicate your content have a pretty decent chance of outranking you (since search engine bots crawl bigger websites more often). Publication dates are easily tampered with to trick search engines.
To counter this, people often choose one of the following two not so preferable options: Ignore the problem and let other websites benefit from their hard work. Or Invest time and money in protecting your content by actively chasing the bad guys.
But there is a 3rd option, which doesn't only help you with these problems, but lets you contribute towards a safer internet as a whole.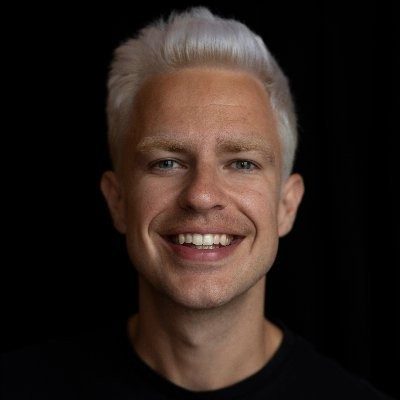 As a WordPress-fanatic, I was frustrated about the deep-rooted issues that are taking over the internet: manipulation, plagiarism, and misinformation. I wanted to introduce a more transparent and trustworthy paradigm, with the help of blockchain technology.
WordProof Timestamp empowers content creators and search engines with tools to make SEO a more fair competition. It proves you were the first to publish a certain piece of content on your website. Proof that you can use towards search engines and copy cats to protect what is rightfully yours!
Since the WordPress CMS powers over 39% of the internet, this is the first platform that is supported. And we made it available to you for free!
Why You Will Love WordProof
With WordProof, we will take away all the hassle that comes with this content protection issue. The plugin allows you to solve this in a "set and forget" way. Perhaps more importantly, timestamping with WordProof will:
Prove that you were first
Collect undisputable prove that you were the first to publish a certain piece of content.
Protect your SEO rankings
Prevent your SEO rankings from being hijacked by content thieves.
Stay ahead of competitors
Prepare your website for next-generation SEO updates on manipulation, plagiarism, and misinformation.
Build trust with your visitors
Enable transparency on your website, which helps your visitors to trust the information they consume on your website.
Change the web for the better
Build a new web standard together that rewards transparency and punishes misinformation.
Don't just take my word for it. Read what others have to say:
"This is a problem I care about deeply, which is why Marieke and I invested in WordProof, a company that set out to fix this problem."
"WordProof Timestamp is a new free plugin that bridges the WordPress and blockchain communities in an approachable, user-friendly way. It gives users the ability to timestamp their posts and pages to demonstrate transparency and claim ownership of content."
"At a basic level, WordProof lets you authoritatively prove that you own your content. This can help with copyright protection and deter content thieves."
This Is What You Will Get
Automatic content protection
Mathematical algorithms and blockchain technology are used to create indisputable proof.
Automatic infringement letters
Protect your work, get notified of infringements and take down copyright violators and content thieves. Fully automated.
Timestamps & Structured Data
The better your Structured Data, the better your rankings. WordProof outputs your timestamps to Structured Data, so that search engines can interpret them!
Verifiable publication dates
Your content is timestamped automatically when you publish and/or update it. Accurate to the second.
At the bottom of a timestamped webpage, website visitors can open the pop-up and verify your publication by clicking on the text or WordProof badge. Similar to your SSL certificate.
Downloadable blockchain certificates
You can download a PDF which indisputably proves the existence of your content on your website at specific moments in time.
Frequently Asked Questions
Why should I start timestamping today?
WordProof helps you to prove that you were the first who published a piece of content. But you can not timestamp backwards. So the earlier you start timestamping, the earlier you enjoy the benefits!
How does the WordProof Badge look like on my website?
There will be a small icon on the bottom of each page you have timestamped, see below:
Note: The green(ish) text is fully customizable.
Which subscription fits my situation?
The subscription you choose is depends on the amount of domains you want to timestamp. 
Up to 1 domain: Free or Hobby
2 - 3 domains: Professional
4 - 10 domains: Business
More than 10 domains: support@wordproof.com
Will this plugin slow down my website?
No. We've tested our WordPress plugin on hundred's of WordPress websites and did not find any negative impact on page speed.
How do I cancel my subscription?
Monthly plans: Before the end of your monthly renewal date.
Yearly plans: Within the first 30 days of your subscription period. Or before your yearly renewal date.
Just send an email to: support@wordproof.com and for a cancelation.
Can I refund the timestamps I don't need?
Yes, you can refund the timestamps from previous months (paid plans only). Just send an email to: support@wordproof.com and ask for a refund.
What happens with my timestamps when I switch to another plan later?
No worries. You will keep all the timestamps that are in your account. 
You can continue to do the same thing you've been doing. Or you can start timestamping, collect your own proof and build trust with your visitors for free. If you're ready to be part of the trusted web, click the button below.
Thanks for trying WordProof. I know you won't regret it!
Sincerely,
Sebastiaan van der Lans
Founder of WordProof
P.S. We're so confident you're going to love WordProof that we're offering a 100% money-back guarantee. If you use WordProof—and don't completely love it—we will refund every penny of your purchase, no questions asked 🙂