5,834,591+ articles, media files and legal documents
have been timestamped with WordProof.
Find out what matters most for you.
NEWS, PUBLISHERS & E-COMMERCE
Show visitors when content was last updated and let this information be easily verifiable. What do you have to hide?
More transparency leads to more trust. Show visitors how and when content changed. Distinguish yourself from the competition: everyone makes mistakes, don't hide them.
Protect your copyright and download the proof
Download PDFs that indisputably proof the existence of your content, on your website, at different moments in time. Use this proof with the Copyright Infringement Tool to effectively take down copycats.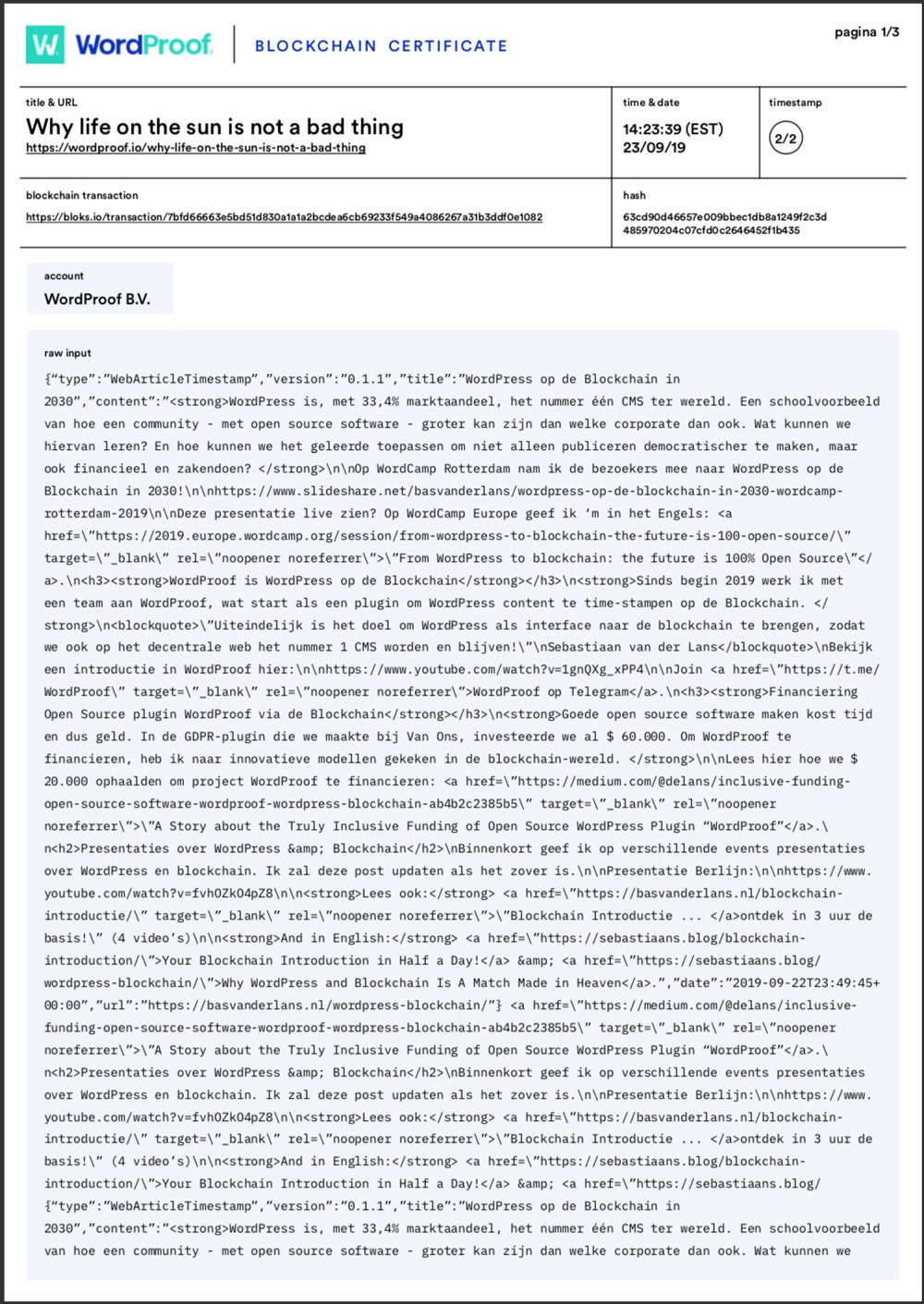 Structure your content - be ready for the future
Authenticity should not only be verifiable for humans, but also for search engines and social media networks. Timestamps will be added to the structured data to make this happen.